Travel Electric Guitars
Electric travel guitars, Big sound, Small package
Travel electric guitars are
Indispensable musicians tools for practicing and performing on the road.
A great choice in travel electric guitars can be one of the best investments you can make to keep your skills up and make progress while you are on the road. Why get rusty just because you're on the road somewhere?
A great travel guitar - is like a little bit of home away from home.
If you are like me I feel slightly out of place when I don't have my guitar. A good travel guitar either an acoustic travel guitar or electric with a great battery powered guitar amp ( man there are some really nice battery powered amp that just sound amazing now.) will not only solve that problem, it give you a chance to show off those hard earned skills.
I was not expecting anything good when I set out to see what the world of electric travel guitars was all about.
Man was I surprised, not only did they sound great, they were a blast to play. The shorter scales of these electric guitars give them a great feel and they are very easy to play, easy on your finger and the lower string tension make bending strings effortless.
I've played some of the best guitars in the world, I'm a little jaded and not all that easily impressed. I'm not stuck up about it, if a cheap guitar sounds great, I don't care how much it costs.
I did a full 180 on the subject. These little awkward looking guitars can sound very good. The awkward look makes it functional as a guitar that can be easily stowed away.
But, why would anyone want a travel electric in the first place?
Well, one of the reasons people travel is to enjoy themselves and making your own music on travel electric guitars so can make a so-so trip into a life-changing experience.
You never can tell who will be impressed with your skills. You might just get your dream gig while you are messing around with your guitar around the pool.
The second reason is that leaving it all behind when you travel without your guitar can lead to a slow decline in your skills.
Along with missed opportunities to get better at playing.
There are times when it is productive to leave a guitar alone for awhile, but that is just to keep the desire up so that you want to play.
OK, I've made you wait long enough.
Travel electric guitar choices
Here are the best travel electric guitars I have found so far.
1. Traveler guitar - The Traveler guitar company has a line of travel electric guitars that, when I saw them I was not impressed. They are very different looking guitar built for function first looks second. That can be in the eye of the beholder, when you know what these guitars can do, they get to look good really fast.
Looks can be very deceiving. These things are great sounding musical instruments.
I plugged a mahogany EG-1 into a Line 6 Spider jam and had a blast. It was a sassy great sounding guitar with attitude and a pleasure to play.Now a spider jam is not a portable amp but there are really nice portables out there. I'm used to a Spider Jam because I own one. (They are amazing practice tools.) The feel, the sound, and the fretboard were amazing equal to a full size in sound, fun to play.
These things are not really all that cheap they are in the $350 to $500 dollar range. ( I've seen others brands of travel guitars that go for $800 to $1500.) Are they worth it? Yes. If you are looking for great sound.
They have 9 models, I tested one. The mahogany EG-1 had a single humbucker. I was amazed at its quality. It had plenty of everything I look for in a pickup. Clarity and grind.
Single coil, humbuckers, steel string, nylon string and even a travel electric bass guitar.
I have been all over the web looking at the reviews on the other models and they have been very good.
These travel electric guitars are designed to be easy to stow away and come with a deluxe gig bag.
I was impressed and I recommend them.
How about something in a cheap travel guitar that you don't have to bust the bank on?
2. Squire Mini Player this is a considered a kids guitar and has essentially all you need in a travel guitar.
It's small, sounds great, has a built-in speaker and amp, a headphone jack for playing in a hotel room. Runs on a 9 volt battery. Sweet, and practical.
Right now, they cost around $150. That's about as good as it gets for a cheap travel guitar.
There are other electric travel guitars that are out there and sound good, but can be very expensive.
There is always the option of just bringing a less expensive full-size guitar along that you don't have to lose sleep over whether it is going to bite the big one. If you have room.
3. Choice number three is to buy an inexpensive electric guitar and take care of it on the road. A Mexican Fender Stratocaster can be bought for a very reasonable price and as long as you take care of it and have the room to stow it, just take that. Team it up with a portable amplifier and you would have a combo that is pretty hard to beat for the price.
As far as durability have a look at the condition of Stevie Ray Vaughn's guitars. Strats are known for their durability. Just follow the manufacturers directions for care and have a great time.
Team either one of these with a great portable guitar amp you're ready to rock.
Links to useful websites that carry travel electric guitars.

Return from travel electric guitar guitar to Home page.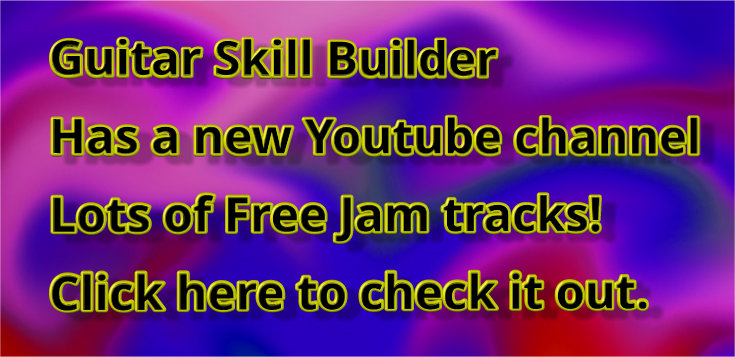 ---