Portable Guitar Amp
how to choose one that rocks.
Just how good can they sound?
A portable guitar amp and an electric travel guitar can really put some fun into a weekend outing or a long trip out of town.
Looking for a super small guitar mini amp? You know the ones that look like the larger famous amps? I have really not been impressed with the super small amps.
I have two of them and I never use them. Why? because they don't sound like anything but a toy to me. It's a personal taste type of issue. Some people really like them.
Some of the best guitar amps that are affordable come in smaller (not super small) battery powered versions.
Portable guitar amp choices today can actually sound pretty darn good.
Technology marches forward.
Bear in mind also that a portable guitar amp will have a smaller speaker, so the resulting sound, even though it sounds great can be highly directional. You really have to be in front of it to hear it at its best.
Here are some recommendations of great solid state amps that are battery powered.
Portable Guitar Amp choices
There are two types of amps that I want to review.
1. Headphone amps. Headphone amps are great for silent practice on an electric guitar.
A. The amPlug by Vox. This little guy plugs right into the output jack of your electric guitar. They actually sound pretty good. They come in Lead, Bass, AC 30, Classic Rock, and Metal.
B.Digitech RP 55 effects box. I am pretty spoiled with the drum machine on my Line 6 Spider Jam so for a headphone amp I use a Digitech RP 50 (latest model is the RP 55.) It has a built-in drum machine for jamming. It's a small unit that runs on AA batteries. Works great for me.
2. Battery powered amps - If you want to make some noise, these are portable and versatile. They also have headphone jacks for silent practice or use them as a line out for home recording. These are my top picks.
A.Roland Micro Cube Battery Powered Amp
The Roland Microcube is a very reliable portable guitar amp. The effects are great and it has quite a few top end features.
It's loud for its size and has a headphone jack for quiet times. An aux input for a CD/mp3/drum machine. Seven amp models, six variable effects and delay/reverb.
It has a tuning fork for flat tunings. No regular tuner. If you can get along without the tuner, it's really a nice little amp.
B.Line 6 Micro Spider amp
I really enjoy the line 6 products that I have and this one looks like a winner too.
The Line 6 Micro Spider portable guitar amp is powered by 6 C batteries it is really equipped with some cool realistic amp models. Five to be exact. Clean, crunch, metal, insane and acoustic. A little bit of everything you could want.
Throw in a few effects such as flanger, phaser, tremolo and a few types of echos and reverb and you have a sweet little box that sounds great and you can grab by the handle with one hand.
A built-in tuner is another feature that will keep you sounding good and cut down on the stuff you need to bring along. Highly recommended.
C.Vox portable DA5 Digital Amp.
I was absolutely amazed when I heard this little amp the first time. deceptively small it has a vast array of amp models and effects that can be adjusted to your liking.
Microphone input and CD/MP3 input make it a great little one person band setup.
No tuner on this - but it is still a great little amp. Runs on 6 C batteries or a included wall wart.
D. Pignose portable amps I'm enjoying my Pignose Hog. It is rechargeable and so you won't be spending endlessly on batteries. It is a very simple amp without effects. An easy remedy is to bring along the Digitech RP 50 -(latest model is the RP 55. See above.).
This amp is loud and reliable (30 watts). Designed for Bass guitars, keyboards, and acoustic guitar.
They have two Rechargeable models and two battery-powered models.
That's it for now - Hope this helped you find your perfect Portable guitar amp for keeping your chops up on the road.
Make sure you check out these related webpages on this site.
1. Acoustic travel guitars - don't miss out on important practice time. Just how good are travel guitars?.
2. Guitar finger exercises - How to keep your fingers in top shape no matter where you are.
3.Travel electric guitar - How good can these things be? You might be surprised.
4.Guitar amp settings - How do you adjust any kind of amp to get the best sound?
Links to useful websites.
Return from portable guitar amp to Home Page- Learn to play guitar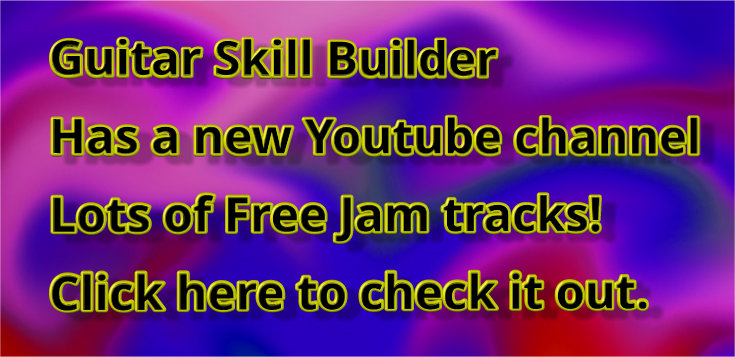 ---