Acoustic guitar reviews
Acoustic Guitar reviews are all over the web.
What you need are some guidelines to help determine if they are right or not.



How can a person choose an acoustic guitar confidently? Acoustic Guitar reviews can be a great place to look, but probably not the best place to start.
Having a good grasp on what makes a really great guitar, great is the best place to start if you are out to buy an acoustic guitar.
The sheer number of choices available to a person that wants to buy a guitar can be overwhelming.

There are hundreds of really great looking guitars out there on the market - some great, some good and allot of really not so great, choices. But most look really, very good.

I've just completed a in depth study on what goes into making a great guitar for this page and I believe it can be summed up with nine main categories of quality factors.
Why do you need to take a look at what to look for in an acoustic guitar and acoustic guitar reviews?
9 Critical areas to keep in mind while looking at acoustic guitar reviews  -
Acoustic Guitar Buying Guide
Craftsmanship - acoustic guitar reviews should include details on the level of skill that is used to build an acoustic guitar because it is very much at the heart of a great instrument. That can mean little things that make huge differences like knowing what kinds of wood to use, choices in glue, types of finishes and who knows what other kinds of way there are to make a guitar sound great.  
 The most outstanding example I have come across when I was researching how to do an acoustic guitar review that is a great example of this is theTaylor Pallet guitar. - Made out of an old forklift pallet by Taylor guitars. Built by Bob Taylor to demonstrate how important design and the skill of the builder is to the sound of a guitar. List price was $10,000. Did it sound good? Yes, from the reactions of people that played it, it sounded great. They also looked really good for being made out of a pallet.
Playability - This is really your part of your research on acoustic guitar reviews finding out how the guitar feels to you when you play it. You need a guitar that has great playability. A fine guitar is a pleasure to handle and easy to play.
What makes a great guitar playable? It needs to be comfortable to hold and fit the hand of the player. The action needs to be setup for the individual also. Fretwork needs to be smooth and level with no sharp edges to eliminate any buzzing and not hurt your hands.
Fretwork is expensive $80 to $500 depending on where you go.
Sound - Acoustic guitar reviews can only provide so much in this area. I can tell you a guitar sounds great, but you need to hear it for yourself.
You should try to buy acoustic guitar that sounds clear and has a great range from bass to treble with pleasing and interesting overtones.
Good projection of volume not only towards your audience but surrounds the player with sound. That is important because hearing yourself lets you know ow you are doing.
Durability - Acoustic guitar reviews should consider this. A fine guitar should be built to last for a lifetime or more, with proper care and precaution.
Will it hold up to all the different environments it will be in? Is the neck strong and stable? If it has electronics and a preamp are they high quality that will last? Are they reliable? Are the tuners durable and will they last?
Serviceability - When mishaps do happen, it should be a design that lends itself to easier repairs.
Can the electronics be serviced easily? Does it have a good stable truss rod that can take adjustments?
Appearance - a fine guitar should be presentable and pleasant to look upon as possible.
If you are planning to go pro, will it look good on stage? Appearance can be misleading.
Many inferior quality guitars can look pretty good. My first real acoustic guitar looked great but really didn't sound as good as it looked., so I took it to my guitar tech to find out why it didn't sound all that great. I became so disgusted with it after having it evaluated by my guitar tech that I put it out in front of my house with a free sign on it.
It just wasn't good enough to sound all that great.When it comes to guitars, looks can be very misleading. A fancy looking guitar can be covering up bad craftsmanship and materials.
Suitability - Will the guitar perform where and how you perform?  Rock stars will need a different guitar than somebody sitting around the kitchen entertaining their mother. If you are playing for a few people without an amplifier you might need a dreadnought guitar with a big booming sound.
Materials - Woods, glues, hardware choices.
Top quality materials and hardware choices, such as tuners and truss rods, along with master craftsmanship are needed to create a great guitar.
Choice solid woods are a major ingredient in producing great guitars.
What about laminates? Isn't that just plywood?
There are various grades of laminates. The quality of the layers of wood and the glues used to join them make all the difference.
You will find laminates in some of the worst sounding guitars and in guitars that sound great. Properly chosen and used by a master craftsman, laminates will produce guitars that are worthy of the best performers.
Affordable - A top of the line, fine quality guitar can run many thousands of dollars.
If a person can afford the best they should have the best. For performing professionals, this can be the right choice not only for sound but appearance.
For people that have other things going on in their lives like families and regular jobs, top quality guitars can be out of range.
The newer more affordable priced guitars from companies such as Martin, Taylor and Seagull, (some people would call them cheap guitars, there is nothing cheap about how they sound or their craftsmanship), have never been better.
To me, it's very exciting, being able to afford more than one really great sounding guitar. New technologies, construction techniques and materials like HPL, (a wood fiber based high pressure laminate) used in the bodies of the Martin X series guitars, make a world class guitar sound available at a very reasonable price.
Major guitar factories have opened in China and other eastern countries that are producing very fine instruments. I own a few. I am very pleased with the workmanship and sound quality.
They also produce fakes. Be careful, they can look like a bargain, your better off with the real thing.
Acoustic guitar reviews
After taking into consideration all the above criteria for a great guitar, these are the guitars that I picked as choice picks.
These are not detailed acoustic guitar reviews point for point on the above criteria but I did the research and this is what I picked.
So these are the companies that I recommend as great choices for creating some of the highest quality guitars in the world.
Yamaha Acoustic Guitars - - Ok here's the deal. Yamaha produces some of the most amazing guitars for the money I have ever seen.                                                                                                                                                                          Even a $199 model with a solid spruce top equaled or surpassed some others that were far more money. They have a great sound, very articulate with an amazing range from bass to treble. Outstanding guitars. Next time I buy an acoustic guitar it will be a Yamaha                                                                               
Martin - Top quality guitars from a company that's been around for 175 years.                                                                                                                               The Martin D-28 is my favorite. Elvis Presley's D-28 was used in performances for years, The D-28 is the standard to be achieved in the sound that a full-size guitar should have. Instant respect from those who know guitars.                                                                         
Martin X series - These are very impressive sounding guitars. Full range of sound in each size category. They have in my opinion, world class sound at a price range that is very affordable. The martin X series, especially the models made with a full body made from HPL laminate such as theMartin X series OOOCXEBLACK, would be a great guitar for travel.                                           Martin guitars have been to the top of Mt Everest and the North and South pole.

More guitar reviews on travel guitars here.

 
Rainsong Guitars - What I would consider the ultimate guitar in durability and pureness of sound is the rain song brand of guitars.                                     Made from super strong durable graphite - the same stuff they make satellites and race cars worth millions of dollars.
Taylor guitars - Played by top artists such as Doyle Dykes. Most of them are not inexpensive. The exception being the Big Baby and the Baby Taylor.
Gibson - The J-200 is my favorite Gibson. It has a sound that is uniquely its own.
Breedlove guitars - Very highly rated. A great guitar at a with a sound of its own. Nice.Very nice.
Have a skilled guitar tech evaluate any guitar you buy!
As I recommend to anyone who has decided to buy an acoustic guitar, A skilled eye can spot anything you should contact the guitar company about. For peace of mind.
Respected guitar companies all have warranties. Peace of mind  when you buy an acoustic guitar. You would be surprised how many people do not take advantage of them if something is wrong. Don't be shy, you paid for that part of the service.
I'll have more acoustic guitar reviews as the site grows. Keep checking back.
For more in depth study, I recommend the following books.
The Acoustic Guitar Guide by Larry Sandberg.
Acoustic Guitar - published by Hal Leonard
If you need to information on how to buy an acoustic guitar for a child or need a travel guitar please check out the following pages, I have included guitar reviews on the following:
Kids guitars (coming soon)
Acoustic travel guitars
Thanks for visiting this page on acoustic guitar reviews. There's plenty more to see and learn on this website.
Be sure to check out the following related pages on this website.
1. Acoustic guitar amplifiers - How do you choose an amplifier for an acoustic guitar? Here's how to do just that.
2. Acoustic guitar tuning - Learn to do this quickly and accurately.
3.Acoustic travel guitar - Traveling with a full sized guitar can be awkward. Find out how to choose a travel guitar that sounds great.
4.Restringing an acoustic guitar - Strings can make a huge difference in sound. Find out how to do it yourself.

---
Return from acoustic guitar reviews to home page.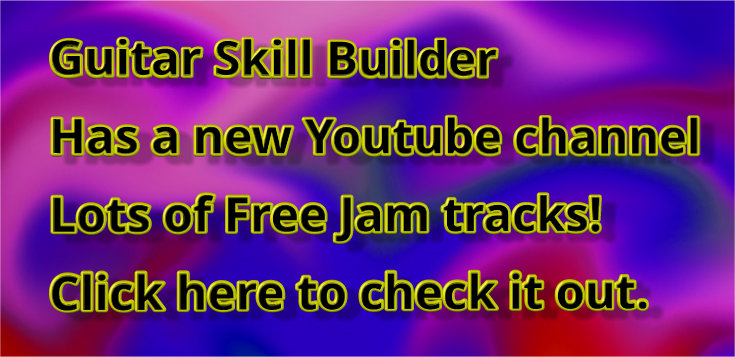 ---