Cheap Acoustic Guitars
Cheap Acoustic guitars - are they worth it?
What can you do to get a great price on Inexpensive acoustic guitars?
Sticker shock, that's what drives most people to seek out a great deal on cheap acoustic guitars.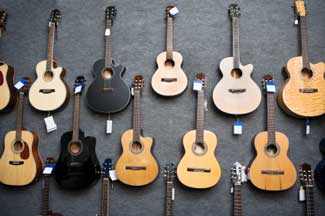 A top quality guitar, as you probably know, can easily run into thousands of dollars.
Are they worth it? Yes, if you have the money, a top quality guitar can not only give you years of pleasure, and keep much of it's original value. Many have increased many times over their original price.
There are quite a few variables that make a guitar become a collectible, do your homework and you could have a very valuable family heirloom.
The work of talented luthiers, the amount of time invested in building a great guitar and the sometimes very hard to obtain wood, makes top quality guitars worth more than a cheap acoustic guitars those prices will most likely continue to rise. Here's a good page to help you judge not only cheap acoustic guitars, but also higher quality guitars.
But there are alternatives, Not only the major guitar manufacturers but companies all over the world are producing guitars that are an amazing value, considering the workmanship and the sound quality.
You don't have to settle for a tinny sounding, hard to play guitar just to save money.
You can enjoy a great looking and sounding guitar that can be yours for a very reasonable cost.
You simply need to know what to look for.
Inexpensive acoustic guitars sound better than ever, Chinese guitars and guitars from other countries around the world and coming down in Cost and up in quality.
What to look for in  cheap acoustic guitars
So what do you look for?
The same ingredients that are needed for a fine guitar that is very expensive is needed to build a great sounding inexpensive guitar, only with cost cutting measures.
Great design, craftsmanship, durability, appearance, quality wood, sound quality.
Ok, Where to look.
Instead of just finding the cheapest guitars, I decided to focus on bang for the buck.
How to find a bargain on a quality guitar.
Blems or factory refurb -These are guitars that have been repaired at the factory or guitars that have a problem of some kind that is probably just cosmetic.Most guitars are going to get a bump or chip on them sooner or later, these just have them already. Check the original price to make sure it is really a bargain.If you really want to save go with a model that is lower priced to begin with.Go through a reliable online store, you get at least a 30 day period to check it out.I bought an American Texas Special Stratocaster as a blem. What was wrong with it? The case that was sprung. Saved about $300 and I still use the case.

Choose a guitar with less ornamentation or skip the electronics.The stripped down models don't look as good, but your smile from saving all that money will probably make you look better and play better. Attitude is what makes a difference when playing a guitar.If you aren't going to be on stage with your acoustic, maybe you don't need electronics, they just raise the price of your guitar. You can always add them later.

Consider a major manufacturers lower priced models.An example would be the Martin guitars X series. To me, they sound like they cost thousands of dollars. But they don't, they are very reasonably priced for what you get.Another excellent choice are for inexpensive acoustic guitars and discount electric guitars isYamaha Guitars - Even the lower priced models sound really good. I tried one that was $199 and I was amazed at the sound coming from it. I had just tried some of the highest priced models and this thing still shined.
Consider a model from a major manufacturer that is built in the Orient or Mexico.An example would be the Masterbilt guitars from Epiphone, (these are built is China) or the SE models from PRS electric guitars.
Go to eBay and buy a Chinese guitar.A great source for cheap acoustic guitars. I just received an amazing guitar from S101 guitars.For $169.00 the thing sounds like a should be sold for allot more.Warning: make sure the eBay seller is a reliable store owner that will back up your purchase.
A good long history of positive feedback and a reasonable return policy. Otherwise, you might get a piece of junk guitar and be stuck with it.
So what are the drawbacks on some of these deals?

Maybe the pickups on an electric aren't quite as good sounding as an upscale model. The wood might not be as choice as the expensive. There might be chips.

Even if you found some really cheap acoustic guitars, and you are sure you have found your perfect guitar, always have a competent guitar tech check out your purchase for hidden problems. It really is worth the money.

If you used caution and went to a reliable dealer you should be able to get a replacement or your money back if there is a problem.

Another hint: Get to be good friends with your guitar tech. They can save you allot of problems with their advice.

They can help you determine if those cheap acoustic guitars you found are really a bargain or a source of buyers remorse.

List of recommended inexpensive but good quality Acoustic guitars

1.Yamaha F335 - F325

2.Epiphone AJ 200S

3.Epiphone EL-00

4.Epiphone Dove

5.Seagull S6

6.Fender DG 100

7.Fender GC23s

Be sure to check out the following related webpages on this website.1.Acoustic guitar amplifiers -

 How to choose an acoustic guitar amplifier that will help you sound your best - only louder.

2.How to buy a guitar - What are the things you need to know to choose the best guitar for you?

3. Restringing an acoustic guitar - Chances are the strings you get on an inexpensive acoustic guitar are going to be cheap and not sound all that great. How to choose and change those to ones that will sound allot better.

Links to useful websites



Return from cheap acoustic guitars to home page.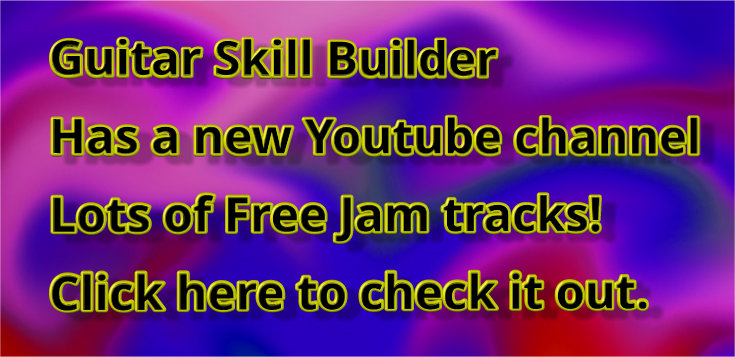 ---