Guitar Practice Techniques
The key to rapid progress
Focused and specific guitar practice techniques are the ways, means and habits that, if followed properly and consistently, on a daily basis with your intention set on nothing less that mastery, are what you need to make rapid progress on the guitar.
Each style of guitar has its techniques  that are characteristic of the particular sound that you are trying to express to your listening audience. 
The persistent pursuit of mastery of those techniques will take you to where your vision of what being a guitarist is. 
There are fundamental daily practice techniques for each style of guitar playing that when internalized from consistent practice will gain you mastery of that style.
"Success is the progressive realization of a worthy goal or Ideal." Earl Nightingale. 
---
Wood-shedding - The practice, time and dedication it takes to master your style of guitar.
There is a term used by highly trained musicians called wood-shedding.
This refers to a period of time, sometimes a long period of time dedicated to, what is considered a deliberate extreme, Isolation and practice for however long it takes to master a style of guitar before taking it public.
If you really get the true story of how great guitarists get to be so good, you will find that they spent large amounts of time, years even, in their private practice studio honing their skills.
You need to do the same thing, if you want to be really, really good. 
How Big is Your Woodshed?
Guitar Practice Techniques - Time Management
We all have the same amount of time in a day. Its all the stuff that happens during the day that can mess things up for practicing guitar. 
I can list a bunch of things, but I won't. You already know your schedule.
We all have to make the time that we do have count. That means choices. 
TV, Internet, Youtube, Facebook, friends that waste your time wanting to get drunk. Etc, etc etc.
All these things can be enjoyable and that is the problem. You can't let these things waste your life.
You've decided you want to play guitar and play well. Lets get on with it.
Organize your life for success 
The Daily Guitar Workout and Log Book.
Click here for your
Free Downloadable Daily Guitar Planning and Log Book - Guitar Practice Techniques
One of the most valuable guitar practice techniques that you can acquire is the setting of definite goals and taking action towards achievement of those goals on a daily basis.
I have done quite a bit of research looking for ways to organize my guitar practice.
I really didn't find anything out there that looked, to me, like it was something that would work for myself.
I needed something that was flexible and easy to work with. Something that I could adapt to whatever it was, in terms of a style.
So I spent some time and came up with a Downloadable Printable Guitar Practice Techniques workbook. 
The Guitar Skill Builder -
Free Downloadable Daily Guitar Planning and Log Book
I designed this book to the best of my ability to provide a way to have  built in goal achieving principles automatically there, in front of you, everyday you practice.
I busted my butt on this thing. If you see any benefit. Let me know or send Jenny some Love. 
Here is the Download Link. Enjoy.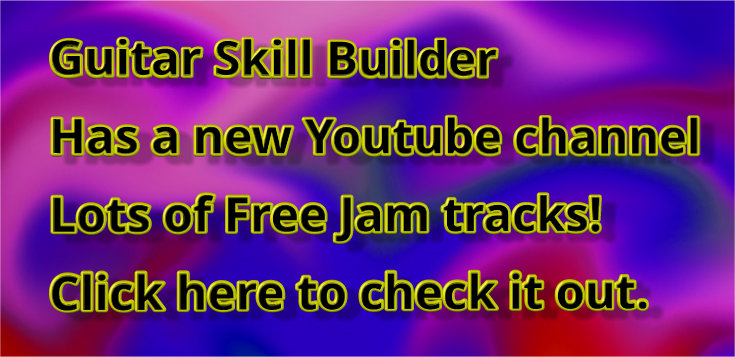 ---