Help Jenny Get Her Life Back
Jenny has passed away. The fundraiser will continue for awhile while we pay down the leftover bills and get the family back on track financially and emotionally. Jenny was a very brave woman that fought for every second here with her family. You can be sure she would very grateful for any help you provide to get the family functioning again and pay for funeral expenses. Thank you so much more than I could ever express. Thank you


Help Jenny Get Her Life Back – help keep Jenny in the loving care of her family.
Jenny's Story
Jenny  is a very loved, happy, strong and courageous person, mother and wife, who has been fighting a battle with a rare form of benign brain and spinal tumors for almost 20 years.
Around 20 years ago Jenny began experiencing problems that were very alarming.
Headaches, flashes of light and nausea were frightening and called for swift action and surgery to save her life.
She was found to have brain and spinal tumors.
At the time, no one really could identify them as they were so rare and it took quite awhile just to figure out what she had.
After 6 Weeks of being told the tumors were cancerous, the news came back, the tumors were benign Choroid plexus papilloma tumors but still very dangerous and had spread in an aggressive manner.
Choroid plexus papilloma tumors are rare, and very dangerous benign tumors arising from the lining of the spinal canal and the membranes that line the inside of the brain and produce spinal fluid.
The first surgeries were for a tumor in her cerebellum that was causing tremendous pressure on her brain and endangering her eyesight and a week later for 3 spinal tumors that needed to be surgically removed to prevent paralysis, interference with nerve signals and pain from pressure on the nerves. One tumor in her lower back was found to be inoperable because it was impossible to get out without serious nerve damage.
The cerebellum coordinates voluntary movements such as posture, balance, coordination, and speech. The tumor was causing the tremendous pressure in her  brain.
The surgeries were successful, Jenny's recovery was painful and we were told they were cancerous and that she would be having chemotherapy. After 6 weeks of fearing the worst, the tumors were found to be benign. We opted out of radiation treatments and chemotherapy and she was monitored for 3 years with no sign of the return of any tumor.
After 6 weeks of fearing the worst, the tumors were found to be benign. We opted out of radiation treatments and chemotherapy and she was monitored for 3 years with no sign of the return of any tumor.
For the next 16 years, she lived free of symptoms and was happy and pain-free.
Then, four, almost 5 years ago she began stumbling, falling down and experiencing drop foot, a condition where the right foot would not point upward and she was dragging her leg and foot.
The falls caused extensive spinal deterioration and her spine was collapsing in on tumors we had no idea were there.
Her legs were showing signs of distress and nerve damage, very severe back pain and she had to start using walking aids to get around.
While sitting on a heating pad for hours to relieve her back pain after work,
she developed what is called a pressure sore from not being able to feel it was burning her.

We had no idea what a pressure sore was, how dangerous a pressure sore could be and how fast they can turn into a life-threatening situation because of infection. Hindsight is 20/20 and the pressure sore should have been healed up before any surgeries were done.
After an emergency MRI, radiologists discovered the tumors in her brain and spine that we thought were gone forever were back with a vengeance and about to change Jennys life forever.
After going back to her original neurosurgeon the only options that were given was a shunt and radiation, which have serious side effects
Jenny had surgery Oct 2012 to remove most of the spinal tumors. The inoperable tumor was still there and still inoperable. The brain tumors were left since they are not causing symptoms or problems.
She had a rough go of it and things went wrong.
Complications from spinal surgery and a massive infection (from a pressure sore caused by sitting on a heating pad to relieve pain before surgery), led to severe nerve damage and paralysis in both legs.
This put her in bed for the last 4+ years in massive amounts of pain from scarring, nerve damage and the inoperable tumor pushing on the nerves in her spine. The pain has been resolved now but she is still bed bound.

The surgery to repair the damage done from the infection is called a flap surgery.
A vascular surgeon cleaned out the wound and left a hole the size of a football. She was on a wound vac for two weeks and then had her flap surgery. 

Extremely weak because of extreme nausea and weight loss, Jenny came home to a very bad situation. An Inexperienced family of caregivers and a very poor nursing service. Which we dropped. She was on a clinitron bed which floated her on sand with air blowing through it.
Changing dressings and daily care was very challenging.
Slow healing of the flap surgery sent Jenny to the ER where we received a referral to the wound care center at St Joesph Hospital.
This was our first glimpse of true professionalism and real care since Jenny was sent home.
58 round trips by ambulance for hyperbaric treatments and as I recall 12 trips by ambulance to see the wound care doctor. 

The bills were piling up and very large.
Two years of learning the hard way how to take care of Jenny with very little help.
Months of very expensive in home Physical therapy and occupational therapy did some good and we met some of the most caring people we have ever known.
But it was still not enough. The extreme pain stopped Jenny's progress.
She has required caregivers, her husband Roy Barnett and children Amber and Chris Barnett mostly, to be present 24/7 for the last four+ years. With almost no care giving help for the first two years.
Jenny has had physical therapy and occupational therapy from the finest therapists available.
She has made progress, but the pain from the inoperable tumor has hindered that progress tremendously.
An attempt at a solution to the most of the pain that has been bringing her progress to a stop has been carried out.
But it did not help, in fact, she experience agonizing muscle spasms from the procedure.
Jenny underwent a radio frequency denervation procedure to calm the pain from the pressure on the nerves.
This was hoped to enable Jenny to pursue what she needed to do to become as capable as possible and get her life back but, in fact, caused far more problems with muscle spasms causing big pain for her. She was prescribed strong pain relievers to manage the pain.
These made her so drugged and confused that she had to stop her physical therapy.
Jenny started experiencing seizures a few months after that from pressure on her brain from the tumors and build up of fluid.
A shunt was placed to drain off fluid from her brain and it worked quite well for around 5 months or so. In fact it solved the pain that she was experiencing. Gone.
Jenny experienced multiple urinary tract infections because she has a indwelling catheter and was admitted to the hospital 6 times.
One of the times she was sent home with an IV. She was on the IV for 6 days.
It turned out that the antibiotics they sent her home with were the wrong prescription and it had horrible side effects. Hallucinations put her back in the hospital.
The result was a bad case of toxic encephalitis. A very serious condition that can cause severe brain damage and death.
This was counted as human error. That error caused more damage to Jenny's already compromised brain.
Not long after that we thought Jenny had another UTI because she was just not acting right. A sample was taken and sent to the lab.
We went into the ER after the culture came back positive again for a antibiotic resistant super bug. Only one antibiotic can touch it and that was just to keep it under control.
While we were in the ER they did another cat scan to see if her shunt was working properly and it was not. Surgery was scheduled to replace the malfunctioning shunt.
Jenny's thinking was pretty good at this point. She had her surgery and the Doctor said it went well. I (Roy) called it a night and went home thinking she was out of danger.
The next day she could hardly speak and was very weak. When questioned what went wrong the doctors and medical personnel said that sometimes those things just happen. It could have been the anesthetic. They said she would either come out of it or not. She did not come out of it as we had hoped.
Jenny has not been able to talk and is very weak to this moment that I am writing this 5 months later. She is a valiant fighter and is still here. Hospice only covers so much and she needs 24/7 care therapy and careful nutrition.
The long battle and the tumors have taken their toll. Jenny is now on hospice. She is still alive, has a smile for her family and is hanging on like the valiant fighter that she is and always was.
Her husband Roy has been a 24/7 caregiver to Jenny with much-needed help from their children.
Roy has not been  able to go to work because Jenny has needed his help, the financial expenses from medical bills, insurance costs, deductibles, and co-pays have been left the family financially devastated. , along with the costs of daily living that continue on.
Jenny is on Hospice now but the bills that have piled up still need to be paid. Jenny needs her family to make her smile and let her know she is loved very, very much. That takes 24/7 care that is unending and unpaid.
With recent unforseen financial burdens the fundraiser money has been depleted and the situation is very stressful.
Hospice is paid for by Medicare, but the past bills have taken their toll on the situation and is now critical.
So what is needed is the ability to cover the basics, pay down bills , food and supplies, car upkeep and other needs that everyone has.
We are entitled to respite care but, at this moment funds are depleted and time off is just spent worrying that Jenny will be ok being away from the family. That is just more stess.
Roy is still a unpaid caregiver for Jenny there is no income except for Jenny's Social Security Disability payments.
Christopher, our son is still helping out and watching out for his mom and so he is not able to work. Jenny is a 24/7 job and Chris is very much needed to help out.
We would like to do much more for Jenny and keep everyone fed and clothed with opportunity to take much needed breaks and keep the stress of being caregiver under control.
Expenses for a person with paraplegia are enormous, according to the Christopher and Dana Reeve Foundation, paralysis resource center, average $66,106 a year. 
To keep the family from financial hardship and disaster it will take much more than what hospice and Jenny's disability provides. 

The goal for this fundraiser was originally $20,154. To cover Jenny's major expenses for one year and pay off her medical bills for her care.
The situation has lasted much longer than was ever thought of or expected. Going on 5 years at this point.
Jenny's medical condition has taken a huge emotional and physical toll on the whole family.
The need for care does not stop, the expenses are ongoing and we have decided to extend the fundraiser out for yet another 12 months to care for Jenny.
We had no idea that Jenny would be bed-bound for this long. It has been a very long journey.



In Sept of 2014, her husband Roy and their daughter were in a rear end collision and another in Sept 2015, just as they were really very close to finishing treatment for the first whiplash.
Severe whiplash has put both of them in pain which makes it very hard to give Jenny the full attention she needs.
The Small settlements are being used for ongoing pain management and treatments so we can take care of Jenny.



The challenges of paralysis and major illness are overwhelming for anyone and Jenny has exhibited a tremendous amount of courage through this whole battle.
Jenny's disease has progressed and she needs much more help to stay as happy as possible for the little time she has left.

Her life and her families lives have been put on hold. For how long we don't know.
The success of this fundraiser through your generous gifts will help this whole family with the ongoing financial and emotional challenges that come with a complex situation like Jenny's

You can help.
We need good people to step up and help.



Your generosity can be the means to overcome the financial burdens and keep the family able to care for Jenny.
How much you help is up to you, there is great power in numbers.


Thank you so much!
Please click the Donate Now button here on this page follow the easy steps to donate to help Jenny get her life back.
I know not everyone is comfortable with giving money over the internet. 
You can also
Mail a check or money order to our house made out to:
Roy Barnett ( Jenny's Husband)
11016 8th Ave Ct S 
Tacoma Wash 98444
Thank you so much from Jenny and her family.
Please help us get the word out
by sharing Jenny's fundraising page on your Facebook page, website, by email or any other way you feel comfortable with.
Here is the link to share.
https://www.youcaring.com/help-Jenny-get-her-life-back
Thank you so much,
Jenny's Family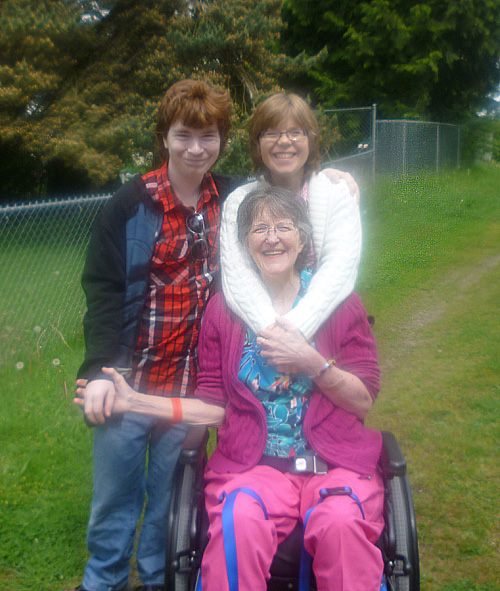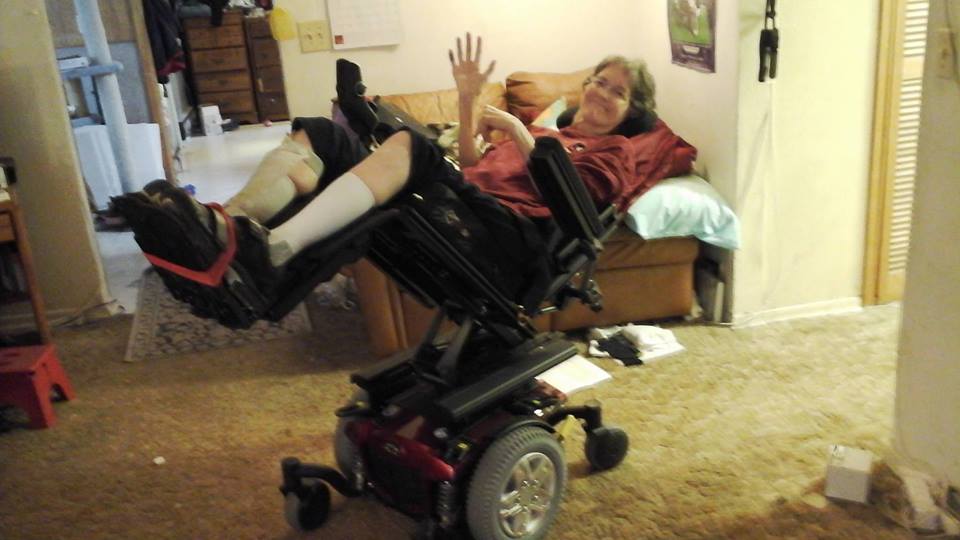 The Youcaring website uses WePay as a processor. Please use the button below If you choose to use Paypal for US Dollars.
Thank You!
---
For Donations in International Currency, Please Click the World Map above.
Please, click the Donate Now button here on this page follow the easy steps to donate to help Jenny get her life back.
I know not everyone is comfortable with giving money over the internet. 
You can also
 Mail a check or money order to our house made out to:
Roy Barnett ( Jenny's Husband)
11016 8th Ave Ct S 
Tacoma Wash 98444
Thank you so much. 
Jenny and her family.
NOTE: With your donation, the contribution to youcaring.com is OPTIONAL, you can edit the amount to $0 if you wish to.
---